Posted on April 24th, 2012
Writing Advice for Teens: Creating Stories is free on Amazon Kindle April 24-25. http://amzn.to/IwKima
Please share this with your friends!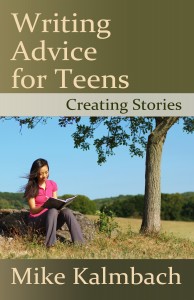 Don't have a Kindle? You can still read the electronic version on your computer. There's no DRM, so converting it to another version is a breeze with Calibre.
Please grab a free copy to help my Amazon ranking, which will eventually sell more books. Thanks everyone!
---