Posted on June 2nd, 2014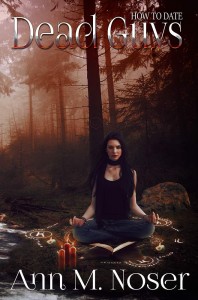 I'm really excited: my friend, Ann Noser, is about to release her debut novel, published by Curiosity Quills! The cover reveal is today, and its release date is July 15, 2014.
Along with several other people, I worked through this story as a critique partner. It's so cool to see it so close to meeting the world!
Here's a short blurb:
College sophomore Emma Roberts remembers her mother's sage advice:  "don't sleep around, don't burp in public, and don't tell anyone you see ghosts".  But when charming Mike Carlson drowns in the campus river under her watch, Emma's sheltered life shatters.
Blamed for Mike's death and haunted by nightmares, Emma turns to witchcraft and a mysterious Book of Shadows to bring him back.  Under a Blood Moon, she lights candles, draws a pentacle on the campus bridge, and casts a spell.  The invoked river rages up against her, but she escapes its fury.  As she stumbles back to the dorm, a stranger drags himself from the water and follows her home. And he isn't the only one.
Instead of raising Mike, Emma assists the others she stole back from the dead—a pre-med student who jumped off the bridge, a desperate victim determined to solve his own murder, and a frat boy Emma can't stand…at first.  More comfortable with the dead than the living, Emma delves deeper into the seductive Book of Shadows.  Her powers grow, but witchcraft may not be enough to protect her against the vengeful river and the killers that feed it their victims.
Inspired by the controversial Smiley Face Murders, HOW TO DATE DEAD GUYS will ignite the secret powers hidden deep within each of us.
Join me in congratulating Ann on her awesome cover and upcoming release. Put July 15th on your calendar to pick up this exciting new novel!
Find out more about Ann at:
Website: http://annandersonnoser.blogspot.co.uk/
Facebook: https://www.facebook.com/AnnMNoser
Twitter: https://twitter.com/AnnMNoser
Google Plus: https://plus.google.com/118390339643517269645/posts
---
Posted on April 24th, 2012
Writing Advice for Teens: Creating Stories is free on Amazon Kindle April 24-25. http://amzn.to/IwKima
Please share this with your friends!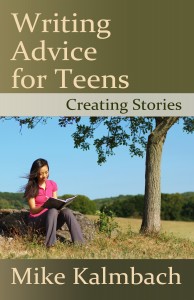 Don't have a Kindle? You can still read the electronic version on your computer. There's no DRM, so converting it to another version is a breeze with Calibre.
Please grab a free copy to help my Amazon ranking, which will eventually sell more books. Thanks everyone!
---
Posted on August 19th, 2011
Due to factors beyond my control, I've gone with a different version of the book cover.  I'm very pleased with it.  Hope you enjoy!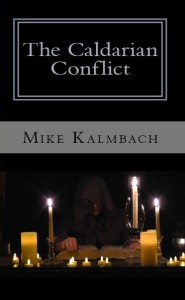 Only a few weeks away from the official launch.  I'm so excited!
---